June 29, 2017 / by Neena Gill, The Independent.
Even though phone-hacking is now a dark part of its history, Murdoch's media empire continues to churn out partisan and sometimes highly abusive content.
One of the things that makes me proud to be British is our freedom to feel, think and say largely whatever we want. The greatest weapon that protects this liberty is our lively, diverse and, at times, even ugly press. From broadsheet to tabloid, public service broadcaster to commercial radio, every media brand contributes its own distinctive bark, holding the powerful to account and enabling society to judge those who make big decisions. A free and varied press informs the electorate and keeps the democratic process alive.
So, just as it would be wrong for a government to have influence over the editorial content of our news, it is important that no single person or organisation owns too many of our newspapers, TV stations, or websites. Otherwise, those distinctive media barks begin to merge into one: to the advancement of a single plutocrat's agenda; and the detriment of our democracy.
It is right therefore that the proposed 21st Century Fox takeover of Sky will be referred to the Competition and Markets Authority. I am glad that the Culture Secretary, Karen Bradley, took the advice myself and other MEPs gave her in January for a more detailed review of this clear threat to media plurality and broadcast standards. After all, if the deal is approved, the resulting company will become the largest UK newspaper provider; the third largest TV news provider; the second largest provider of radio news content; and the fourth largest online news provider.
Even if it never happens, the truth is we already live in a society where too much media is controlled by the hands of too few.
A recent report by the Centre for Media Pluralism and Media Freedom (CMPF) showed the UK at "high risk" in terms of its concentration of ownership and the influence these owners exert on editorial content. The monitor, which gave percentage scores to indicate the severity of risks to media freedom, rated the UK at 83% for ownership concentration, compared to an EU average of 71%. Meanwhile, for owner's influence on editorial content, the UK was given an eye-watering score of 92% compared to the EU's average of 56%.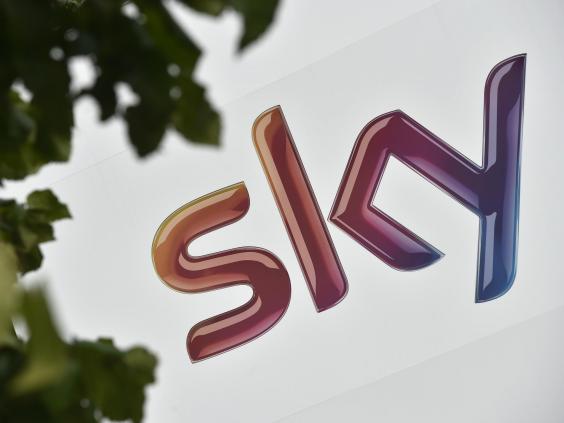 Ofcom asked two questions in its investigation of Fox's proposed takeover of Sky. First, would the deal concentrate too much media under Rupert Murdoch's control? Second, is Fox committed to the required editorial standards, such as accuracy and impartial news coverage.
When judging whether the Murdoch family are – in Ofcom's words – "fit and proper" to have an even larger share of the British media industry, it is important to remind ourselves of exactly what Murdoch's News of The World did in 2011. Not only did the paper's journalists illegally hack the phones of celebrities, politicians, and members of the Royal Family; they also invaded the privacy of dead soldiers, victims of the 7/7 London bombings, and even the murdered school girl Milly Dowler.
And even though phone-hacking may now be a dark part of its history, Murdoch's media empire continues to pump out partisan, and sometimes personally abusive coverage. On the day of the UK election, The Sun ran an image of Jeremy Corbyn's head in a bin alongside 10 outrageous insults. These included: "Terrorists' friend"; "Marxist Extremist"; "Destroyer of Jobs"; and "Enemy of Business".
However, it is not the content here that is the problem per se. A free press is sometimes an unpleasant press for good reason. But when one man, one family or one corporation gains the front door keys to too many of our news channels, to advance one agenda, all other voices are drowned out – and it becomes hard to resist its world view.
It is clear from a roundtable event I hosted at the European Parliament that this is not just a UK problem. In fact, Tibor Szyani, a Hungarian MEP, expressed his deep jealousy towards the vivacity of the British media. "I wish I had your problems," he candidly told the room. In Hungary, as in Poland, privately owned media companies have surrendered editorial independence and state broadcasters are prevented from holding the government to account.
Hungary's situation is different to our own. It is more extreme. Nevertheless, Hungary demonstrates just how bad things can get. Most of us have lived in liberal democracies for our whole lives, so we take press freedom and diversity for granted. Whenever this is challenged – by a politician, a dictator, or a businessman – we have to stand our ground and fight to protect what we have.
A free and diverse press is like a fertiliser that allows society to grow and bloom in the interests of the many. Now it is up to the Competition and Markets Authority to make sure a diverse and flourishing press has due space to grow.
Neena Gill CBE is a Labour MEP for the West Midlands. Follow her on Twitter and Facebook
Source: http://www.independent.co.uk/voices/rupert-murdoch-fox-sky-media-plurality-phone-hacking-sun-jeremy-corbyn-a7814711.html